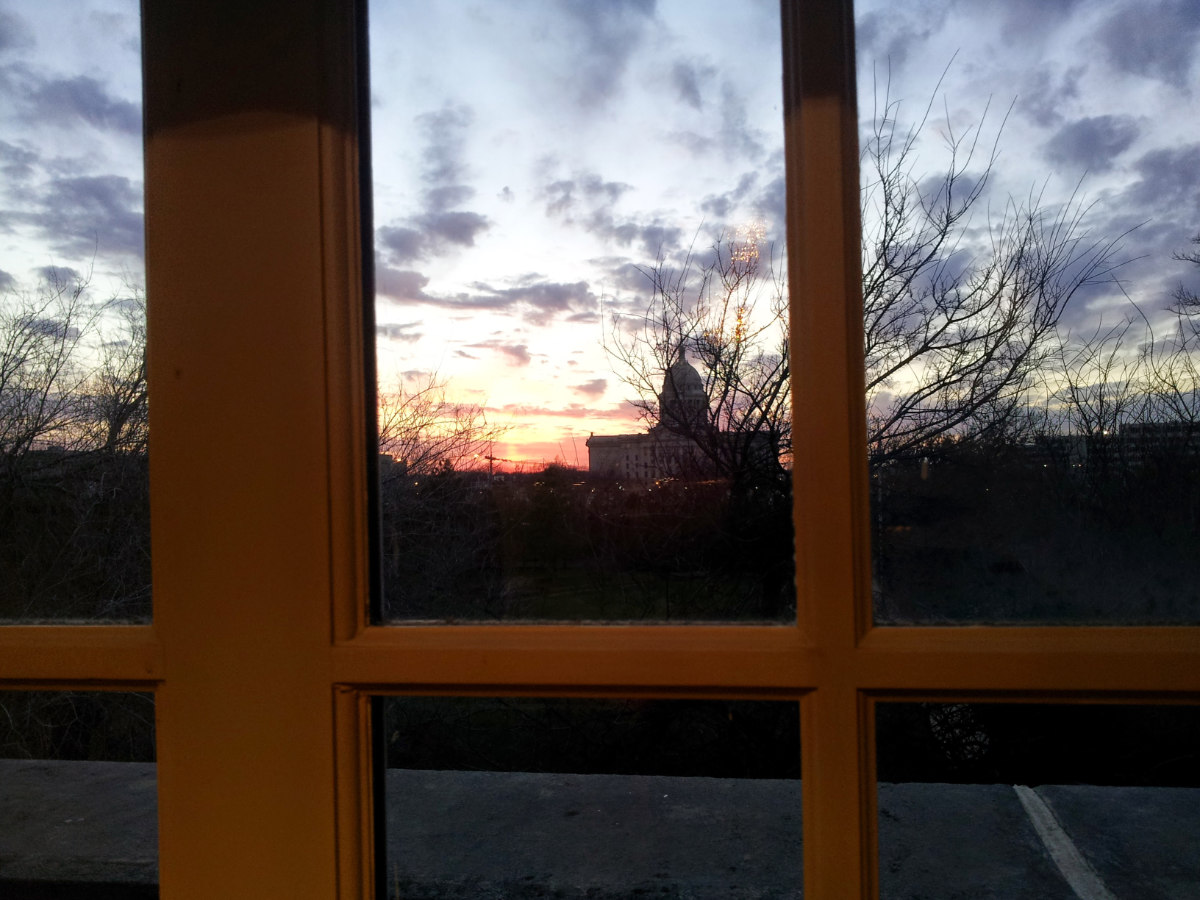 news
Exclusive Interview: Mary Fallin Governor Campaign
By Steve Byas
Congresswoman Mary Fallin told editor Steve Byas, in an exclusive interview with the Oklahoma Constitution, "I am a proven conservative with a track record of more than 19 years in public service." She cited her experience in both the executive and legislative branches of both the state and federal governments, along with her experience "in the private sector, managing a business and a payroll, and I know the obstacles to growth that our small businesses encounter," as part of the reason she should win the Republican nomination in her bid for governor of Oklahoma.
"I will make strengthening the economy and creating more and better jobs my first priority," Fallin promised. She also promises to be the "best business recruiter-in-chief this state has ever seen."
When asked about reforming education in Oklahoma, Fallin said she was going to "make sure that more of our tax dollars reach the classroom. It is unacceptable for so much of our money to be wasted on bureaucracy, administrative overhead and duplicative spending." Her message to administrators, teachers, students and parents is "no excuses."
She believes that we do need reform in health care, "but not the kind of reform that is being proposed in Washington." When she is governor, "I will pursue common-sense, free-market health care reform that will reduce costs, expand access to care and promote stability and portability. We will do this by pursuing further medical malpractice reform, supporting production public/private partnerships, providing incentives to doctors who practice in rural areas and encouraging the kind of personal responsibility that leads to healthy lifestyles and lower medical costs for everyone."
Fallin is pro-life. "I have worked my entire career to reduce the number of abortions in Oklahoma and elsewhere and I will continue that work as governor."
She is a gun owner and proud member of the NRA, which has given her an "A" rating for her service in Congress. "President Obama may not share our respect for the Second Amendment or the rest of the Constitution, but he will not take guns out of the hands of Oklahomans on my watch."
Illegal immigration is an "enormous problem in this country," which Fallin blames on the failure of the federal government to do its duty to defend our borders. She "applauds" the actions of the Oklahoma Legislature for "attempting to tackle this tough issue and enforce our immigration laws while also respecting the rights of those immigrants living here legally."
We asked Fallin about the severe budget short-fall facing Oklahoma government, and how she would lead the Oklahoma Legislature in tackling these problems. She contended that two things are necessary. First, we must get the economy back on track and secondly, we need to reform state government.
She contends that we can create more and better jobs by electing someone who is "dedicated to promoting a business friendly environment devoid of unnecessary red tape and bureaucracy." Fallin also contends that Oklahoma has too many state agencies duplicating each other's efforts. "We are running an 8-track government in an iPod age."
"Finally, I am very concerned with the federal encroachment on state sovereignty and the amount of unfunded mandates placed on Oklahoma by Washington. As governor, I will fight to protect Oklahoma's sovereignty and rights while resisting the kind of mandates that continue to weigh down our state budget."
When asked how she would describe herself politically, what with all the terms bandied about like traditional conservative, libertarian conservative, neoconservative, and other terms, Fallin responded that, "I don't generally find it useful to adopt labels like the ones you have included above. I am a conservative, a Christian and an American." She hopes that other conservatives who also believe in "the Constitution, individual liberty, the right to bear arms, and the power of private enterprise," will support her campaign, proudly citing her lifetime 96 percent conservative rating from the American Conservative Union, which she notes is higher than any other member of the House of Representatives from Oklahoma.
In fact, she has won many awards, such as the Guardian of Small Business Award from the National Federation of Independent Business, the Hero of the Taxpayer Award from Americans for Tax Reform and a Friend of the Wildcatter award from the Oklahoma Independent Petroleum Association.
Perhaps the biggest point of contention with Congresswoman Fallin from conservatives was her vote for the TARP bank bailout near the end of the Bush Administration. Many conservatives believe that the vote was unconstitutional, and laid the groundwork for much of the expansion of government engineered by the Obama Administration.
She contends that the nation was "looking at the possible collapse of our banking system." So, Fallin, who believes that she was "elected to Congress to represent and help" her constituents, contends that she had to act. She explains that she voted NO to the first version of TARP because President Bush and Secretary Paulson were just saying trust us.
But, the stock market took a "dramatic turn for the worse, savings began to rapidly lose value and the stability of our largest financial institutions was being threatened," Fallin contended. "Although this legislation was far from perfect, I was able to join other conservative lawmakers, including Senator Tom Coburn, whose commitment to fiscal responsibility I have always admired, in supporting the final bill."
Despite supporting the TARP bill, Fallin said that she has "not always been pleased with its implementation." She specifically cited the bailout of the automobile industry, and other projects, which she argues that was "outside the scope and intent of the original legislation."
Fallin has always been popular with the grassroots of the Republican Party, and many were disappointed that she pulled back from running for governor, stepping aside for Congressman Steve Largent. Largent ran what many believe was a weak, lackluster campaign, and lost to Governor Brad Henry. Most experts believe Fallin would have defeated Henry in 2002.
Fallin did face heckling at the last Republican State Convention, along with Coburn and fellow Congressman Tom Cole, all of whom voted for the TARP bill. Still, she is considered the front-runner in the race for the Republican nomination for governor this year. The winner of the Republican nod is expected to win the governorship this fall.
Fallin was first elected to the Oklahoma House of Representatives in 1990, campaigning while pregnant. She was later elected the first woman and first Republican in state history to the post of lieutenant governor. While in that position, she is credited with spearheading the Right to Work effort, and leading the charge to reform the state's costly workers' compensation system.
In 2006, Fallin won the Republican nomination for fifth district Congress in a spirited primary, and went on to easily win the seat of the retiring Ernest Istook in the fall.
She is a native of Tecumseh, where both her parents served as mayor. Fallin and her first husband, Joe Fallin, an Oklahoma City dentist, had two children. She now lives in Edmond with her husband, Wade Christiansen, an Oklahoma City attorney. They married last fall after he surprised her with a proposal at the Lincoln Memorial in Washington, DC. They married at Crossings Community Church in Oklahoma City, where she is a member.