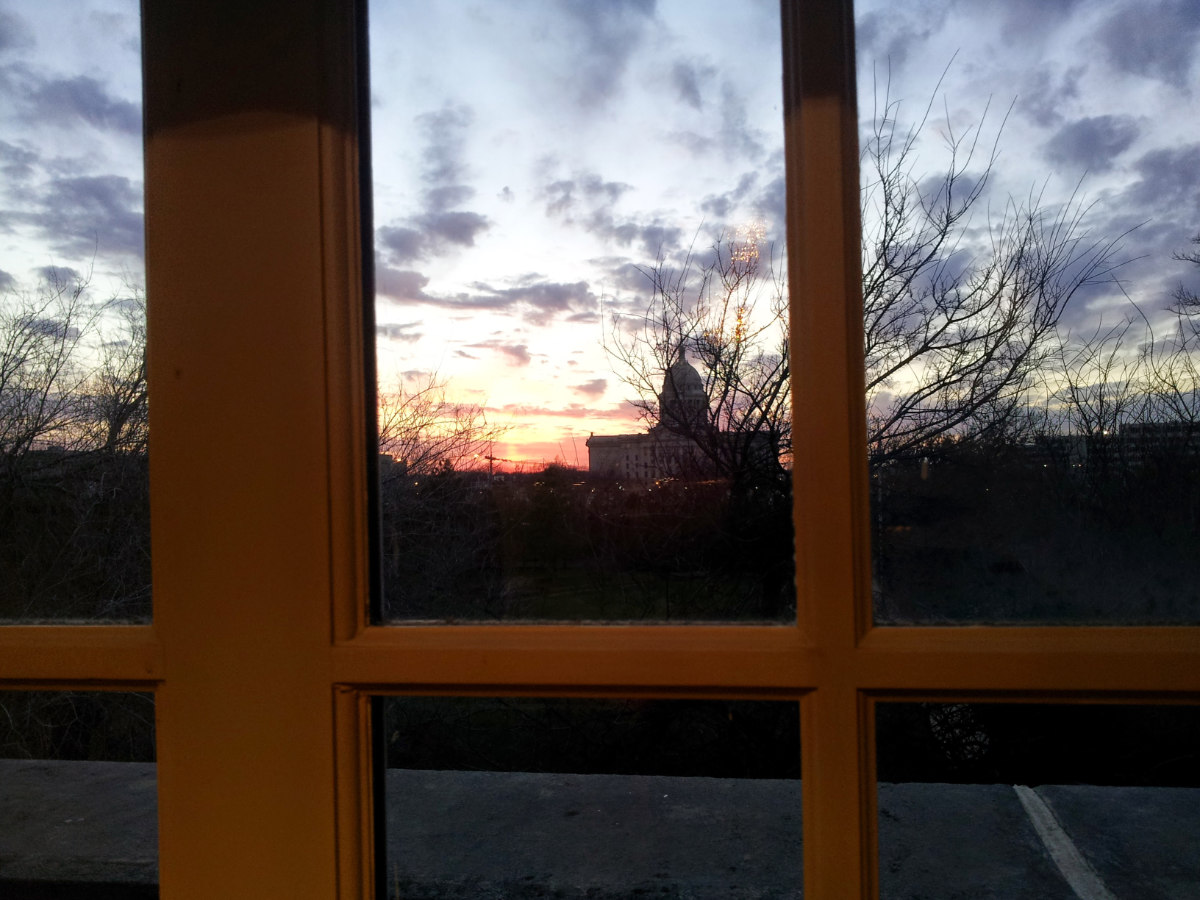 news
Remembering E. Z. Million
By Steve Byas
One of the unfortunate circumstances about having a quarterly publication is that if something happens just as we go to press, it is three months before we can report on it. Often, this means that it does not receive the attention it would have received had the event happened, say, a week earlier.
Such was the case with the passing of long-time political activist E.Z. Million of Norman, who passed away just as we were going to press with our last issue. He was 68.
E.Z. (Elmer Zinn) Million was like the little boy who dared to say that the emperor has no clothes. When others clammed up, afraid to offend the Powers That Be, E.Z. would step forward to call it like it was, or at least like he believed it to be. More often than not, he was right, but that did not score him any points with the Powers That Be.
Thousands of OU fans who were able to sit in the stands of Dallas' historic Cotton Bowl, and watch last year's OU-Texas game can give at least partial thanks to E.Z. Million. E.Z. made it his life's goal to bring the game to Norman every other year as part of a home and home series. No one raised the issue with such intensity and such persistence, and the Powers That Be in Dallas reacted in concern that OU and Texas would move the annual Red River Rivalry by modernizing the Cotton Bowl and adding more seats. Much like old Yankee Stadium was the House That Ruth Built, the modernized Cotton Bowl was the stadium that E.Z. got remodeled.
Not that this was E.Z.'s goal. He really did desire to see the OU-Texas game change to a home and home event. His concern was to bring the dollars that flow to Dallas back to central Oklahoma, and especially Norman, every other year. He was not seeking popularity, which never concerned E.Z. His desire was to improve the lives of his friends and neighbors.
Another cause that was E.Z.'s was his fight to take action to save Oklahoma from losing its 6th member of the U. S. House of Representatives. After Oklahoma barely kept its 6th member of the lower house of Congress following the 1970 census, E.Z. stood like an old Hebrew prophet, warning of the impending doom of losing a congressional seat, and that loss, clout in the nation's capital. The oil boom saved Oklahoma in 1980, so E.Z.'s concerns were dismissed by the state's political elites. Despite E.Z. suggesting some concrete steps to take to save the seat, Oklahoma struggled to keep the seat in 1990, finally losing it in 2000.
When E.Z. strongly (the only way E.Z. did anything) suggested that congressional candidate Howard Rutledge (a candidate E.Z. had recruited to run in 1980) not run in 1982, some Republicans wrongly concluded that E.Z. was disloyal. Actually, E.Z., a mathematics genius, saw that by not running a Republican for Congress in the fourth district in 1982 presented the only slim hope for Republicans to win the governorship that year (by holding down the Little Dixie Democrat vote turn-out). A wizard with statistics, many preferred to ignore his calculations, preferring to emotionally conclude that 2+2=5, rather than the four that E.Z. strongly suggested.
Due to increasingly terrible health problems, much a result of his childhood bout with polio, his public voice became increasingly stifled, but it was not silenced until his death. E.Z. Million was feared by the political elites, who usually responded to his challenges with insults rather than reasoned political analysis. When E.Z. organized a Conservative Convention in 1982, a liberal tried to sneak in without paying. The liberal later wrote about the convention in Frosty Troy's liberal Oklahoma Observer, dismissing E.Z. as the "one-armed man." Such is what passes for political discourse by far too many liberals, but E.Z. Million accomplished more with one arm than that mean-spirited liberal did with two arms.
Many political candidates benefitted from his counsel, but rarely was credit given where it belonged: to E.Z. Million.