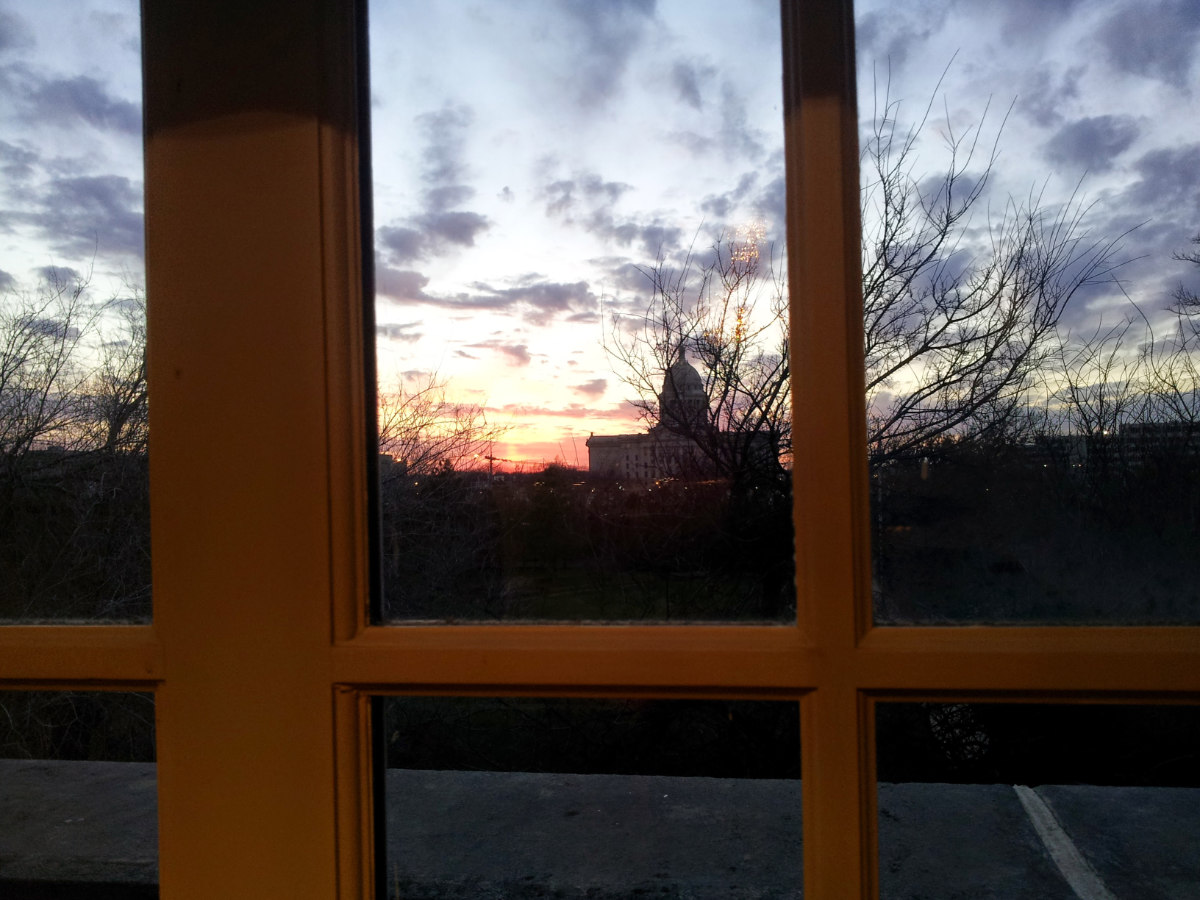 news
Oklahoma Education Reform and Local Control
By Linda Murphy
Many Oklahomans are aware that education is being changed, but few know what these changes are or how they are coming together to totally transform education. The central concern is that the changes are being made according to a political agenda which has been determined outside of our state.
I grew up, as most of us did, in a community which supported our public schools, our teachers and administrators. My grandpas both served on local school boards where my parents went to school. When problems came up at school they were handled and resolved locally. I went to college to become a teacher with great hope and expectation for a long career in education. I, like most educators I know, expected to work in a field where improvements would be ongoing as new and better methods were developed. That was my experience.
In the 1980's I spoke at statewide teacher conventions and in local school "in-service" training seminars for teachers where I shared my experiences in teaching students with special learning needs, and specifically, visually related learning problems. Other professional educators from around the state and nation also presented their work. Reliable proven methods backed by research were basic requirements in presentations.
Today, "real world" classroom experience and proven results are being eliminated and replaced with a political "process" which will be driven by testing designed by non-educators to "align" with goals of global corporations. This process is forcing Oklahoma education, teachers and students to "line up" and become programmed into a nationally controlled system which has bypassed the safeguards of state and local government. You can read my article outlining this process in the Oklahoma Constitution, May, 2013 edition.
http://www.oklahomaconstitution.com/ns.php?nid=459&commentary=1
The push for national control accelerated in 1983 with a report titled "A Nation at Risk: The Imperative for Educational Reform" published by the Reagan Administration. Over the 30 years since its publication, the report has touched off local, state and federal reform movements. In 1992 I came face-to-face with the national reform plans of the Clinton administration.
I was appointed to a local school committee to write our CLEP -- Comprehensive Local Education Plan. There I found myself at the beginning of a battle which spread statewide and nationwide in 1993-1994. I was compelled to research and learn what was really happening in the education reform movement. The Clinton agenda included Outcomes Based Education, Goals 2000 and School-to-Work. Today the Obama administration's agenda has new names but the same philosophy.
In Oklahoma we have the first steps of the process incorporated in the Obama agenda being implemented through "Common Core Standards." The agenda includes aligned teacher training, new methods in teacher evaluations, a State Longitudinal Data System (SLDS) to collect and store student and teacher information, a P-20W Council to oversee the data tracking of students. (I just recently learned that the tracking will extend through age 26 or 27 not 20 as previously thought.) Tracking will include individualized information throughout preschool, K-12 Grade, and continue through 8 years after high school. (Tracking begins in Preschool, then through 12th grade +8 years =20. Work is tracked thus W is added to make P-20W.) The data files are planned to include information from employment and labor agencies.
Last but not least is what will become the keystone of the transformed system -- the testing and assessments of students. The tests will drive the system. Today we are in the process of developing the system. Curriculum must align to the tests. Students must pass the tests. Teachers will be evaluated according to student scores.
The current problems with student testing are numerous and are being studied by our state Legislature. These problems are not a concern to the proponents of the reform who say it could take years of disruption before the testing and all other parts of the system are worked out.
But let us not be deceived by failing to see the bigger picture. The fact is…… IF and when the breakdowns are corrected, the tests align with the standards, curriculum is aligned, teachers are given full information regarding the testing and (IF) the test time is brought back to a reasonable number of hours, we would still have the problem of losing control of education.
Those who have studied the reforms which have been forced upon schools over the last 30 years know America is at a turning point in determining "Who Controls Education." Local Control of Education is being hijacked in the name of raising standards and requiring accountability.
I encourage all Oklahomans to take a close look at the changes being made in their local school. Spend some time reading what is being written about the changes happening in Oklahoma schools and across the country. On the national level former IBM CEO Lou Gerstner now the Chairman Emeritus of ACHIEVE, the non-profit organization which developed the Common Core State Standards, is quoted in the Wall Street Journal as saying "Let's abolish local school districts and finally adopt national standards."
If you will use some of the key words in this article and the one I wrote in May (linked above) to research on the internet, you will find a wealth of information that will give you further understanding. You can talk to teachers, parents, students and administrators. Then call, write, email or go in person and talk with your State Representative, State Senator, Governor and State Superintendent. Let them know what you think about the changes being implemented in Oklahoma education and what you think about the loss of Local Control. If enough Oklahomans see what is happening and speak up, we can stop this process that is underway in Oklahoma Education.