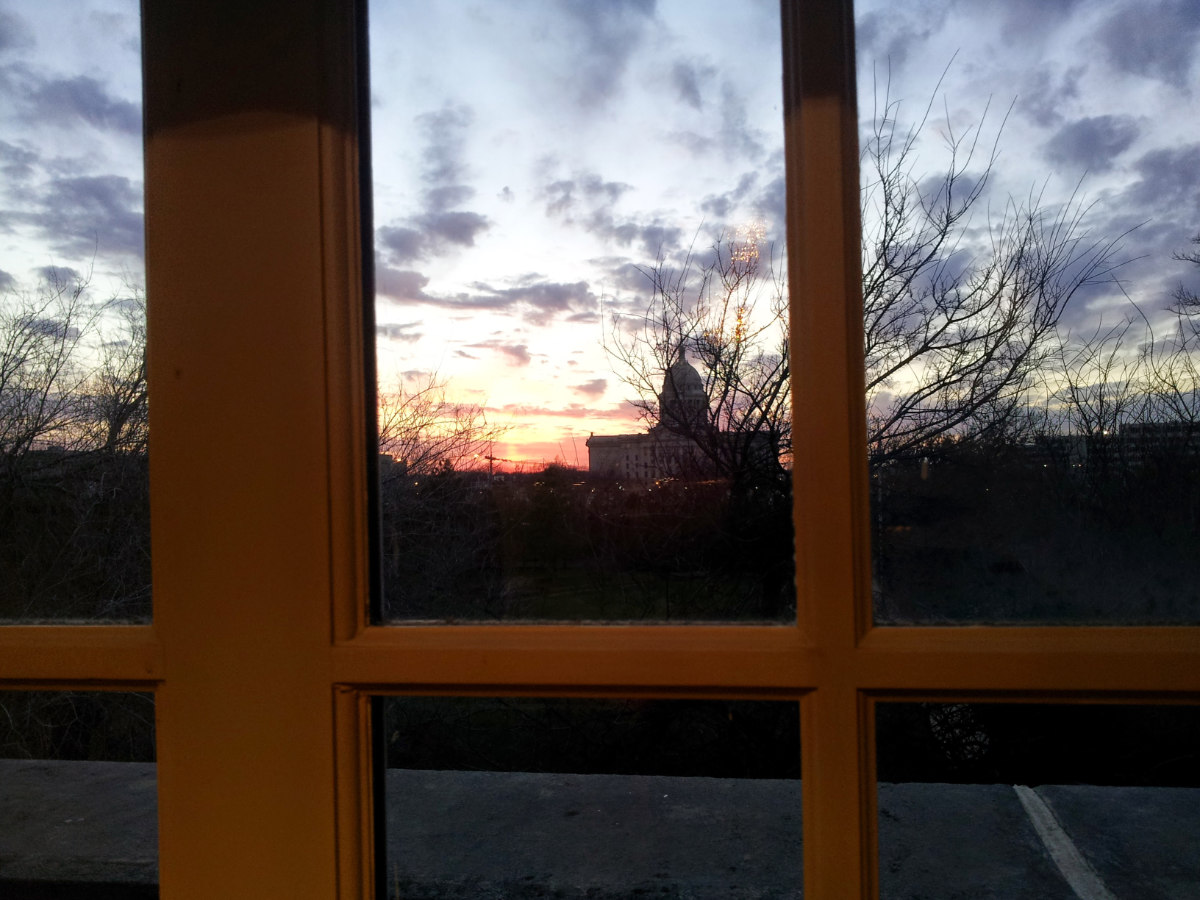 column
Drew Edmondson and the Coming Democratic SuperCell
The blast furnace that is Oklahoma in the summer is a good deal of what makes the state. It sets a rhythm to the Sooner state, one that makes all residence march in cadence. Sweet tea, biscuits and gravy, cantaloupe, watermelon, Sonic happy hour drinks … many of these ingenious inventions were birthed out of necessity – their mother being the heat index. As this former resident, a self described heat-index refugee, reflects on the Oklahoma heat, I am overwhelmed by how delightful it was. Let me be clear, the heat itself was miserable, but the way in which it abruptly halted the annoying parts of our democracy was nothing if not a pleasant breeze. As a person bent towards politics, it was a wonderful relief to live in a place where the summer headlines had to do much more with the weather than Congress. The human spirit needs a break from watching the worst of our society on display. We can turn C-SPAN back on in the fall, right now the only thing required is to get your backside into a river. Nature demands it.
Even to this writer, the above sounds like the musings of an elderly person reflecting on a simpler time, probably the 1950's, because there is now no break in politics. Our politics is the 190 ton air condenser and our culture is a giant conditioned space that bends nature to our will. It is never summer in America, always breaking news and stories going viral. Get with cranky old man, we are having a "yyuge" healthcare battle and Trump is going to win so bad you'll forget who William F Buckley even was.
But the above nostalgia for the body destroying and strangely soul watering heat of the Oklahoma plains is not a half century old, it was formed between 2007 and 2011.
That is, however the point to this sappy sophistry, the world has changed in industrial revolution sort of ways in the past handful of years. Uniquely this revolution has involved almost no actual industry, that is on the outs because of…saving the planet. We are living in a time where algorithms and social networks are reshaping a world that has seen little progress of late.
Into this Facebook newsfeed that is now politics, Democrats have found new footholds in places like Oklahoma. Their talking points play well in the newsfeed algorithm, ours sound like they are from the 1950's.
Drew Edmondson is a genius. Not in the traditional way of being quick witted or trained in Nicomachean Ethics; but his message on healthcare is much better than every other person running for governor. Mr. Edmondson is currently passing around the inter-web a series of simple statements opposing the current GOP swing at repeal and replace of Obama Care. Republicans are clumsily noticing that ObamaCare is collapsing and costs have spun out of control and the insurance market is going the way of Buggy-Whip manufacturing; all of which are true, but is trumped by Mr. Edmondson's focus on repeal causing rural hospitals to close and increasing the number of uninsured.
Mr. Edmondson has gained the position of Doppler Radar, he can accurately predict the destruction that will happen later today if this and that come to be. And even though his party is the one who fixed healthcare so well that changing the punctuation of the ACA will unleash a hurricane of terror; he is using the Doppler Radar to accurately describe the dark clouds we all see reaching toward the ground in a fast spinning motion.
GOP wonkery in all matters of healthcare appear to be the hair-hygrometer, a brilliant invention of yesteryear which utilized the absorbent qualities of hair to crudely measure humidity in the air. People interested in the movements of the heavens would use the hygrometer and wind direction to attempt primal weather forecasting. Cutting edge stuff, laughable when compared to Doppler Radar.
GOP complaints about healthcare are entirely valid, but in today's culture it appears like they are reporting the humidity in Oklahoma; and it's not very impressive to use your hair-hygrometer to confirm the air in Oklahoma is 98% water. The guy who gets all the attention is the one who can tell you precisely when a tornado is going to touchdown in Pottawattamie County.
Democrats have won the day when it comes to healthcare. Sad, but true. We have a partially nationalized healthcare system that is excellent at treating patients and assured financial collapse, Zimbabwe style, because politicians have leveraged that system for other purposes. If you are a person slightly younger than this writer, you have never seen the free market work. We are now in a position where we can't roll back the damage that is to come, and Democrats may win with people like Edmondson in places like Oklahoma.
But the real challenge is to build a healthcare system (and a lot of other systems) outside the stranglehold of government. There are a growing number of people, like me, who have been uninsured since healthcare became affordable, for reasons of staggering premiums, who are becoming quite good at negotiating payment for medical services with limited amounts of cash and very specific needs. At the same time, medical research is on the cusp of making human life unrecognizable. We are so close to not just curing specific diseases, but to reversing the process of physical decay in such an astounding way that a rediscovering of what it means to be human is within our, probably very long lives.
Democrats are gathering in super-cells over places like Oklahoma, and people like Drew Edmondson are beginning to rain down. But there is an Industrial Revolution-like change brewing that is off the radar of people like Mr. Edmondson and most of the highly rated conservatives featured in the proceeding pages of this publication. It will make both sides in our politics relics vaguely resembling the hair-hygrometer. I'm good with that.