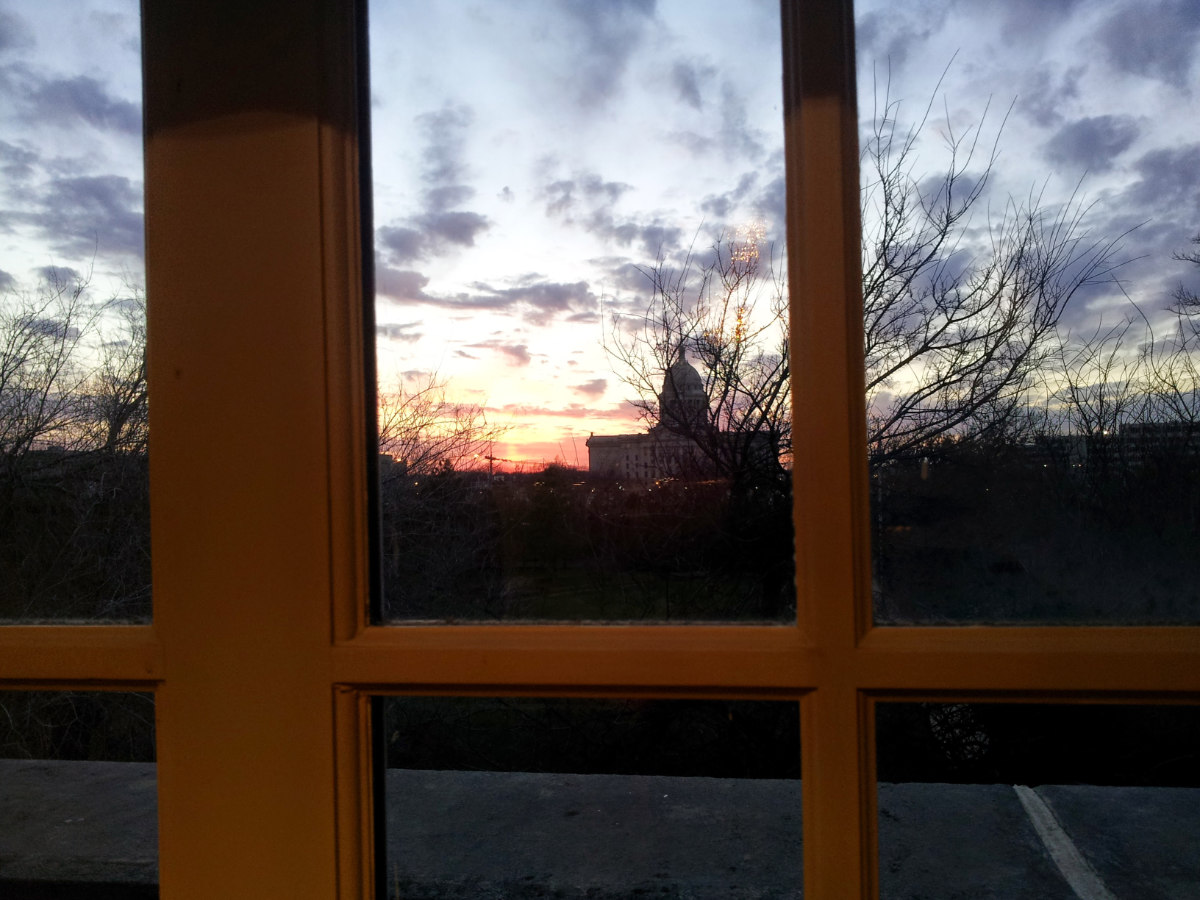 news
Dan Fisher for Governor: What in the world is he thinking?
Dan served two terms in the state legislature and decided not to run for re-election during the 2016 election cycle. His cumulative average on the Oklahoma Conservative Index was an impressive 94 percent. While candidate Trump was making the term "drain the swamp" meaningful and popular, Dan had already come to realize we have a swamp at the marble pork pen at 23rd and North Lincoln, frequently referred to as state government.
The swamp might be defined as the progressive socialist Democrats who are ideologically wrong on most issues, and that rather large number of Republican lawmakers who blow blue smoke in the ears of the voters when they want their votes and campaign contributions. Then, once in office, they either never intended to follow through with their conservative campaign rhetoric, or else they quickly become compromised by the moneyed boys and girls in the tall buildings who fill their campaign coffers in future election cycles.
I believe Dan decided little could be done as a lawmaker in such a system, at least not without a strong conservative in the Governor's office, setting a conservative agenda and then working hard to see it come to fruition for the benefit of the hard working people of Oklahoma.
Even with that understanding, Dan had no intentions of running for Governor. However, over the past few months, more and more people began to approach Dan, urging him to run. With that in mind, Dan and his wife Pam really began to pray and seek the Lord's will in the matter. That burden grew stronger and stronger and now that he's made the decision, he's got the fire in his belly.
Though I was not one of the ones urging Dan to run, I have really become excited about the prospect, as I finally have a candidate in the race that I can really get behind. Don't get me wrong, I personally know the big name candidates, Todd Lamb, Mick Cornett, Gary Richardson, and Gary Jones. I like them all as individuals, though I have some concerns all the way to strong disagreements with each of them.
So, the big question: is Dan the man and can he win? The answer is absolutely he can. Let me lay it out like this. Eight years ago State Senator Randy Brogdon began his quest for governor. An early poll showed he had 1.5% name identification against Mary Fallin with 12 years under her belt as Lt. Governor and was currently serving her 4th year as Congresswoman Mary Fallin. By election night, Brogdon received about 40% of the vote with two non-viable candidates receiving 6% and Mary Fallin escaping a run-off by a mere 4% of the vote.
Those that liked and supported Brogdon, will absolutely love Dan Fisher. Dan is the ideal candidate for grass-roots conservatives and the Christian right. If Dan is able to capture those Brogdon voters, the other six candidates will divide up the remaining 60% of the vote which should put Dan in the run-off as the solid leader.
However, over the past few years Dan has presented his "Bringing Back the Black Robe Regiment" program in a hundred or so churches across Oklahoma as well as in many other states. During the middle of July my wife and I attended one of his presentations in a good size church in South Oklahoma City. It had been about three years since we had seen this ministry effort and we were amazed at how refined it has become. At the end, Dan received an exuberant standing ovation from the nearly 300 people in attendance.
I would say there are three variables that will determine Dan's success. First, will Dan be able to raise enough funds for a viable candidacy? I predict Dan will raise more money than Gary Jones, but the other five candidates known at this time will all have a million or more for their effort. Dan does not have to match them, but $500,000 to $700,000 will be needed. Second, can Dan capture at least 90% of the Brogdon voters? Third, will the content as well as Dan's passion exhibited during his Black Robe Regiment presentations motivate thousands of new voters beyond Brogdon's supporters to go to the polls and support him? If so, Dan might win this out-right without a runoff?
May I suggest attending Dan's campaign kick-off rally to be held Sunday afternoon, August 20th at 4:00 P.M. The location will be the indoor facilities at Coles Gardens, 1415 Northeast 63rd street in Oklahoma City (across the street north of the Cowboy Hall of Fame/Western Heritage Center).
I will not be surprised to see 500 or more people attend from all over the state. I doubt any of the other candidates will be able to generate a crowd of that size for one of their political events, unless they buy the crowd with a big name entertainer. Come check it out and perhaps you will see "what in the world he is thinking" as Dan Fisher kicks off his campaign like a shot out of a cannon.
Charlie Meadows is the founder and former president of the Oklahoma Conservative Political Action Committee (OCPAC ). He now hold the title of President Emeritus. He may be contacted at: Charliemeadows7@gmail.com