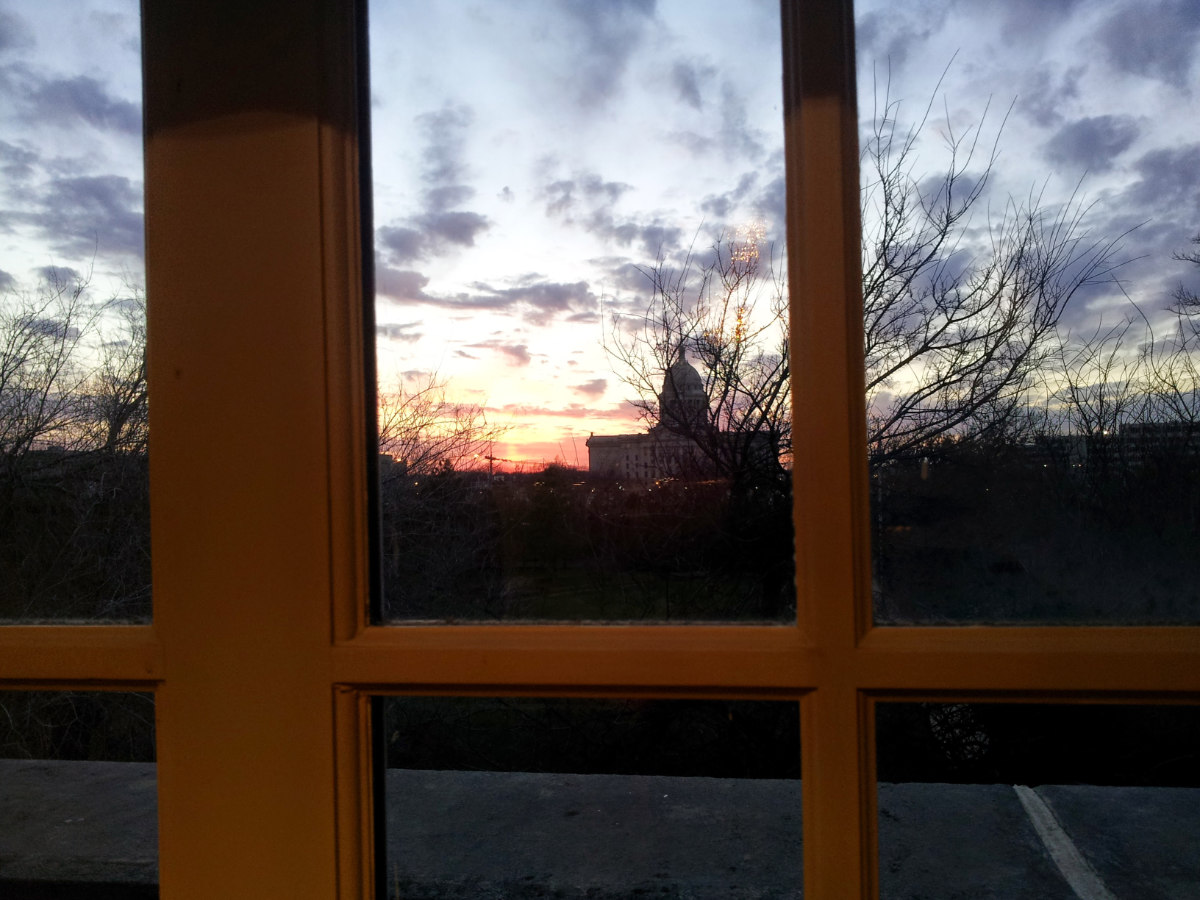 column
Oklahomas Education Standards for American History
By Linda Murphy
Oklahoma's standards and testing for American History are being rewritten as educators learned at the Department of Education EngageOK conferences held around the state the second week of July. I attended the meeting held in Tulsa at Union Public Schools.
The Tulsa World reported that a number of educators were "apparently caught off guard by news that a U.S. history test would not be administered in high schools in the spring. State Superintendent Joy Hofmeister has been responding to questions and concerns from teachers who were surprised by the omission of that test from next year's state assessment schedule."
'The Oklahoma State Department of Education and content experts/practitioners are in the process of developing a US History assessment that more accurately reflects the breadth and scope of the subject to assure students are college-and-career ready,' Hofmeister said. 'The work began within the last year to prepare for the test item development process.'" 1
The term Career-and-College Ready is known very well to those who have studied education "reform" terminology and is another way of saying they will be Common Core aligned. Common Core Standards are a keystone part of the national system planned to centralize control of education through data fed into the State Longitudinal Data System which every state built as a requirement of taking the Obama administration's stimulus funds. The Council of Chief State School Officers (CCSSO), to which Hofmeister belongs and adheres, openly pushes for the Common Core alignment of State Plans. The Common Core State Standards are copyrighted by the CCSSO and the National Governors Association (NGA). Oklahoma is one of a few states which have removed them from the state law.
The new "Oklahoma" American History Standards just like the new "Oklahoma" ELA – English Language Arts and Math Standards will be coded to align with the Common Core standards and system of data collection in the name of generating "accountability" reports. The data will be used for tracking and planning for students from preschool to 8 years following high school graduation or P20 (12 +8 yrs.).
The emphasis and content of every Department of Education EngageOK session I attended was about following the Obama administration's federal blue print for K-12 education, which State Superintendent Hofmeister has adapted for Oklahoma. She uses the term "metrics" frequently as she methodically lays out how groups, subgroups and goals will be measured and reported. Students will be divided into categories by race with different levels of performance required for different races.
Hofmeister's state plan for K-12 education is due to be submitted to the federal government in September. The federal government provides approximately only 7% of the funding in Oklahoma Schools, but will approve or disapprove our entire K-12 education plan including testing.
The new federal education law Every Student Succeeds Act (ESSA) is supposed to give us back Local Control, but the education industry and establishment organizations like CCSSO want to keep the top-down control as well as the reforms which generate money to those involved and Hofmeister has gone right along with it!
So what will be taught in American History? Students must be taught what is tested or they can't pass the tests. Students will be taught whatever aligns with the testing approved by the U.S. Department of Education or by the CCSSO. The CCSSO and NGA have been given authority by Education Secretary Devos to provide guidance of the state plan development process for states that chose to use their template. That is not local control. 2
Oklahoma students and teachers have been run through one process after another and the best interest of the students has not been the priority. Teachers are fed up with it and some have left the classroom because their teaching has been so disrupted. True accountability is first to the student to provide the best education possible and is NOT to follow a model established by the CCSSO and NGA in Washington DC.
In addition to students who will be given curriculum aligned with the new Oklahoma American History Standards, 25% of Oklahoma's high school students will enroll in AP - Advanced Placement U.S. History. These AP classes are taken for college credit by students nationwide. They are taught using a framework produced by the College Board. In 2014 the framework was revised under the direction of David Coleman, one of the original developers of the Common Core State Standards and it became highly controversial due to its anti-American slant.
Stanley Kurtz writing in National Review gives us an update on the problems with AP US History or APUSH. He says "Sorry, Still No American Exceptionalism in APUSH." The College Board said they would revise the controversial framework and add American Exceptionalism only after a Senate hearing in Georgia exposed the biased curriculum. Liberal publishers cried that the College Board was going to "cave" to conservative pressure.
Kurtz says: "A more accurate headline would have been, 'College Board Inserts Meaningless Mention of American Exceptionalism to Shut Conservatives Up: Liberals Go Nuts.' Early coverage of the renewed APUSH controversy has been shallow. Nearly every story hypes Ben Carson's (obviously non-literal) claim that students who finish APUSH will be "ready to sign up for ISIS." Very few stories mention the thoughtful critique of the 2014 APUSH framework signed by over 120 historians and teachers. Virtually none of the coverage so far has explored the revised framework to see if the supposed new emphasis on American exceptionalism actually corresponds to added content. It does not.
While the College Board has thrown in a mention of American exceptionalism to placate critics, the framework itself continues to focus on globalism, culture-mixing, gender identity, migration, environmentalism, and such. America's sense of principled mission, its unique blending of religious and democratic commitment, its characteristic emphasis on local government, the high cultural esteem in which economic enterprise is held, and America's distinctive respect for individual liberty, are neither stressed nor contrasted with other countries to highlight the American difference." 3
We have work to do in Oklahoma to get on the right road for public education. Accurate American History is essential in the education of our children. Oklahoma students deserve our full attention on the standards, curriculum and testing.
1. Tulsa World - Attention parents of Oklahoma students: Delay in state test scores, no history exam next year http://www.tulsaworld.com/news/education/attention-parents-of-oklahoma-students-delay-in-state-test-scores/article_17af4de7-8866-524c-96e2-f5f7f026dc9b.html?utm_medium=social&utm_source=facebook&utm_campaign=user-share
2. Breitbart News - US Education Department and Common Core Seek to 'Guide' State Education Plans http://www.breitbart.com/big-government/2017/03/14/u-s-education-dept-and-common-core-seek-to-guide-state-education-plans/
3. National Review - Sorry Still No American Exceptionalism in APUSH http