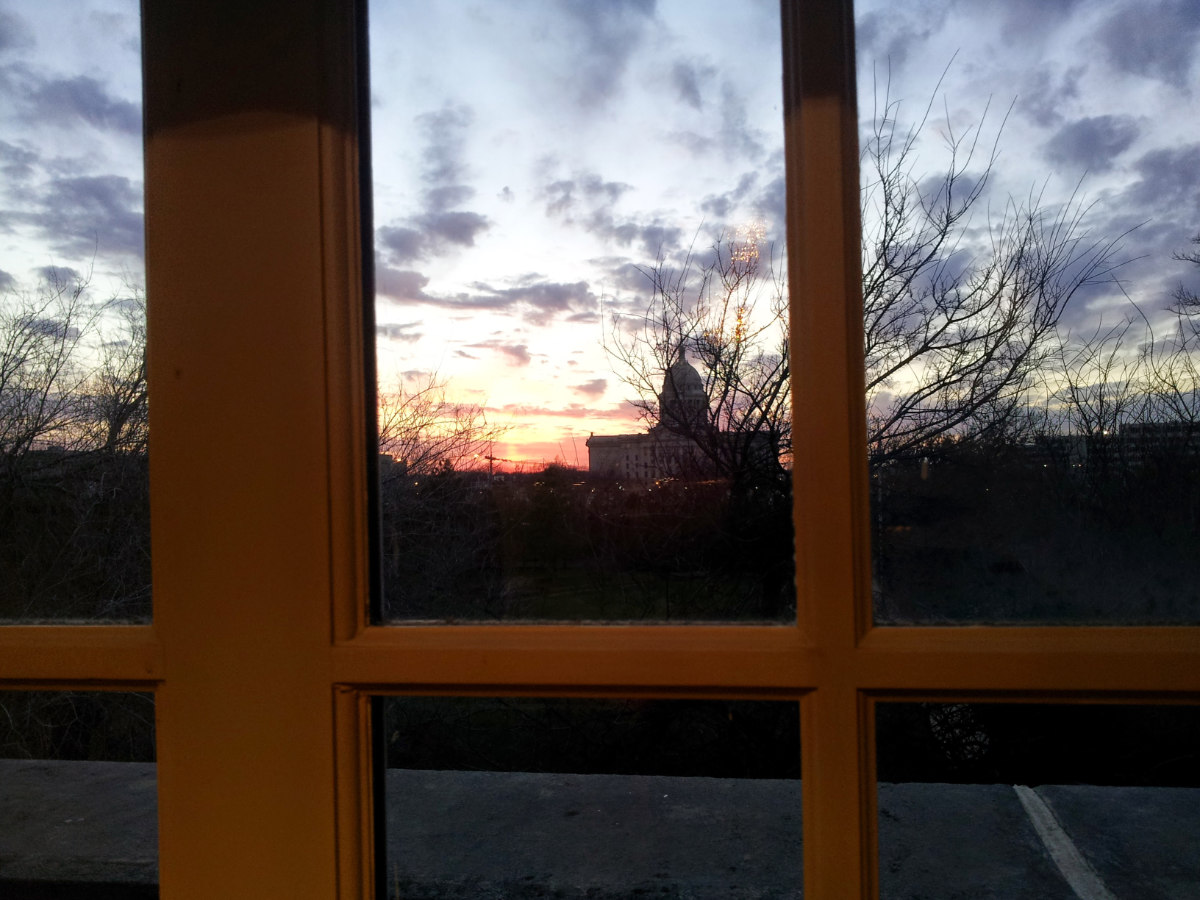 news
What Drives RINOs to Kill Elephants?
Besides the sudden rush they get from their new-found power, legislators were affected by the governor's liberal leadership. Her State of the State Speech called for tax increases, fee hikes, new taxes, and new fees, clearly sending the signal that she would veto any serious effort to shrink state government. The new Republican leadership of the House and Senate went right along with it. They never even entertained the idea of scrapping inappropriate government functions such as funding the arts or licensing hair-braiders. Instead they focused on raising taxes, borrowing money, and increasing government control over individuals and businesses.
The influence of special interests is particularly pernicious. With each passing year, we see more and more full-time lobbyists at the capitol. Our citizen volunteers who occasionally sacrifice time to visit with legislators about particular legislation often find themselves crowded out and forced to wait in line behind well-paid, slick-looking, fast-talking, gift-giving lobbyists. It is particularly frustrating when a concerned citizen has to vie for time against a lobbyist who is compensated by that citizen. Higher education is one of several public sector industries that uses our tax dollars to keep professional pork-protectors camped at the capitol.
Given the influence of lobbyists, Oklahoma House Speaker Charles McCall and Senate President Pro Tem Mike Schulz were probably betting that cutting government programs would anger special interests, who would in turn work against Republicans in upcoming elections. Ironically, they seem to have brought on what they feared by directly angering the citizens who are tired of being robbed by the state. In two recent special elections, one House Seat (District 75 in Broken Arrow and Tulsa) and one Senate Seat (District 44 in Oklahoma City) swung from Republican to Democratic. Given the agenda set by the governor and Republican House and Senate leadership this year, it is our guess that constitutional, conservative Republicans had had enough. They chose to stay home, or they voted against the Republican establishment.
The third corrupting factor is the constant media message that the sky is falling for lack of revenue. How many news stories or Facebook posts begin with, "In light of the budget shortfall," or "Due to the drop in revenue?" The public believes there is not enough money to run the most basic functions of government, but this is simply not true. We can easily cut taxes and fully fund roads, police, fire, and K-12 teachers. Many policy centers and think-tanks around the state have proposed such budgets. But because individuals have been conditioned to think everything is a basic function of government, the imaginary revenue shortage has become a reality in the minds of the public.
Liberal leadership from the governor, the active involvement of lobbyists, and a perceived revenue shortage all converged to accentuate leadership's natural tendency to grow power. As a result, we have witnessed one of the worst legislative sessions in Oklahoma history.
Collectively, the mean Conservative Index score of the top legislative leaders in the Republican Party was 16 percent. Compare that to Democratic leadership's mean of 32 percent. In the House, for example, Speaker McCall scored 13%, with his Majority Floor Leader Echols scoring only 10 percent. If a concealed carry reform bill had not been on the Conservative Index, they might have scored zero! Compare that to Democratic Minority Leader Inman's 46% and his Assistant Minority Leader Proctor's 50 percent.
Sadly, the rank and file of the House and Senate went along with leadership, including nearly three dozen freshmen legislators who were sent to the capitol to be game-changers. The freshman class was large enough to have banded together and stood on principle, but instead they were successfully coopted by leadership. The mean Conservative Index score of freshman Republicans was only 20 percent. Traditionally, legislators endorsed by Oklahoma Conservative Political Action Committee (OCPAC) have scored near the top of the Index. While this remains true over all, only a third of our freshman class approached respectability. These are the scores of freshmen legislators endorsed by OCPAC:
-Rep. Tom Gann: 70%
-Sen. Joe Newhouse: 60%
-Rep. Kevin McDugle: 43%
-Rep. Kyle Hilbert: 30%
-Rep. Scott McEachin: 10%
-Rep. Tess Teague: 9%
The bottom two thirds of these freshmen will have to grow a backbone and demonstrate that they can act according to their professed principles in 2018 before OCPAC would even consider favoring them in another race.
Low scores throughout the legislature reflect the tremendous influence that leadership can exert over every member. The point is that these scores are not reflective of party or principle, but of power.
John Michener is the Director of Oklahomans United for Life (OUL) and the President of Oklahoma Conservative Political Action Committee (OCPAC).