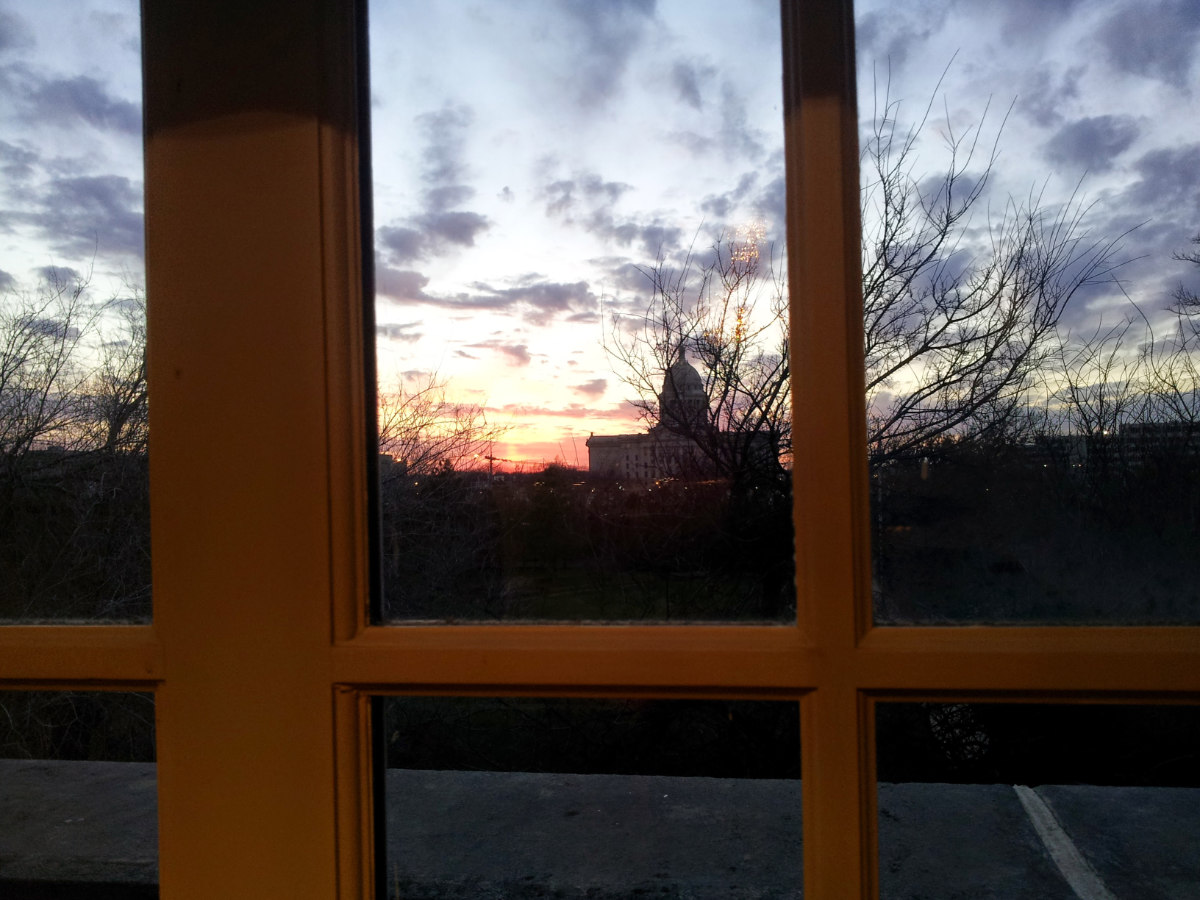 column
Stitt vs. Edmondson: A Comparison of Candidates
BACKGROUND
Democratic candidate Drew Edmondson, 71, has spent most of his career in the public sector. He was an Oklahoma state representative for two years, Muskogee County Assistant District Attorney and then Muskogee County District Attorney for 13 years, and Oklahoma Attorney General for 16 years, stepping down in 2011. In 2005, he received the prestigious Kelly-Wyman Award as the outstanding attorney general in the country. He's been married to Linda for 51 years and has two adult children. His dad was former 2nd District congressman Ed Edmondson and his uncle was former Governor J. Howard Edmondson.
Republican candidate Kevin Stitt,45, is a pastor's son who was born in Norman and graduated from Oklahoma State University in 1996 with a bachelor's in accounting. He worked his way through college by selling books for Southwestern Company, and then was employed as an accountant in the private sector. In 2000, he started Gateway Mortgage "with $1,000 and a computer," as he says. He's been ultra-successful, as the company employs 1200 people, has 164 field offices in 41 states and has a loan servicing portfolio of $16 billion, almost the size of Oklahoma's state budget. He stepped down as CEO this year to run for governor, but remains on the board. He's been married to Sarah for almost 20 years and has six children.
WHERE THEY AGREE
Both candidates favor more spending for schools, especially for teacher pay and additional classroom resources. The state budgeted $2.9 billion for public schools this year, an increase of $500 million from 2017.
They also support increased spending on mental health resources and addiction treatment. Recent cuts in statewide funding means only one-third of needy residents received mental health or addiction treatment, according to the Department of Mental Health. The state ranks in the bottom ten nationwide in drug deaths, suicide deaths and people reporting mental distress for two weeks or more in a month. The two largely align on criminal justice reform, especially in how the state treats nonviolent offenders. Oklahoma has the highest incarceration rate in the country, overtaking Louisiana this year. Our prison population is projected to grow by 7200 beds in coming years, without the resources to handle it. Although, reforms were passed in 2016 to reclassify some drug offenses from felonies to misdemeanors, their full implementation could take years.
Stitt and Edmondson also favor the recently passed medical marijuana question and both support State Question 798, which proposes to change the existing election process for governor and lieutenant governor from separate elections to a joint ticket, similar to president and vice president of the United States.
WHERE THEY DISAGREE
The candidates' different philosophies toward government lay the foundation for their contrasting policy positions.
Edmondson sees government as a vehicle toward improving education, healthcare, infrastructure and lowering incarceration rates. He wants to increase the cigarette tax from $1.00 to $1.50 per pack, end the capital gains tax exemption, and increase the oil and gas Gross Production Tax (GPT) from the recently passed 5% to 7%. He favors expanding Medicaid to include more rural residents, more public-private partnerships to encourage innovation, and an increase in the state minimum wage to the federal subcontractor level of $10.20 an hour. He's against SQ 801, the passage of which would give school districts the option of using property taxes in excess of their capital needs to pay for such operating expenses as teacher salaries and textbooks. He thinks the Legislature would reduce state funding appropriations for education and cause teacher unions to tap the building fund for salary increases.
Stitt points out that an improving state economy increased revenue by $1 billion last year, making any tax increase unnecessary. He favors putting some of those funds in the classroom as well as using some for additional mental health expenditures. He thinks raising taxes is, in effect, a cop out for not doing the heavy lifting required to improve efficiency and transparency throughout state government. An Oklahoma run more like a business, he says, would make taxpayers feel their hard-earned dollars are being spent properly. Consequently, our economy and taxable base would continue its upward trajectory.
It follows that Stitt opposes Medicaid expansion, instead favoring auditing the Medicaid rolls that currently contain 800,000 adults and children. He thinks increasing the number of recipients would create more dependency and put Oklahoma "into a situation that's going to harmful years from now." He also supports SQ 801, since it gives local schools more expenditure flexibility. Each district then could decide if teacher pay or new textbooks are more important than new bleachers or laptops.
CONCLUSIONS
Economic growth plus recent tax and revenue increases mean the state of Oklahoma will annually receive $1,600,000,000.00 (that's billion) dollars more starting in 2019. Yet Edmondson wants to increase that amount by $300 million. His proposed 50 cent per pack cigarette tax increase would unfairly burden low-to middle income citizens. Another GPT raise plus elimination of the capital gains tax exemption would slow economic growth (i.e. if you tax something more, you get less of it). Fewer wells would be drilled, some firms would relocate or not expand, and good-paying jobs would be lost – creating the opposite effect of what he intended.
He's shown little interest in reforming our educational system through school district consolidation, expanding proven school choice programs, reducing high administrative staff/teacher ratios, enhancing local school district control and financial flexibility or changing our educational funding mechanism to match Texas, which devotes almost 20% more of it's educational budget to the classroom than does Oklahoma.
His desire to expand Medicaid would also have adverse consequences. Arkansas's expansion has caused an unexpected surge in costs, number of enrollees, and a reduced ability to care for the truly needy. Tax dollars for other programs, such as mental health services and education, would be squeezed. In short, Drew Edmondson as governor would mark a return to tax and spend policies that have failed both here and elsewhere.
Contrast that with Kevin Stitt, whose desire to more efficiently spend current revenue absent any tax increase holds greater promise. His laser-like focus on increasing transparency, ferreting out waste, adopting best practices from other states, and accelerating economic growth make him a better choice for Oklahomans. A Stitt triumph along with the likely election of Kevin Hern in Oklahoma's first district, and James Gallogly's spectacular start as University of Oklahoma president could usher in a new era in the state's public sector, where successful entrepreneurs apply their unique gifts toward improving the lives of citizens statewide.
Tim Bakamjian is an independent real estate broker and investor living in Tulsa. He holds a bachelor's degree in political science from Kenyon College in Ohio and a bachelor's in journalism from the University of Tulsa. He's married with one grown child. Political and economic issues have been a life-long interest. He may be contacted at: tbakamjian@gmail.com