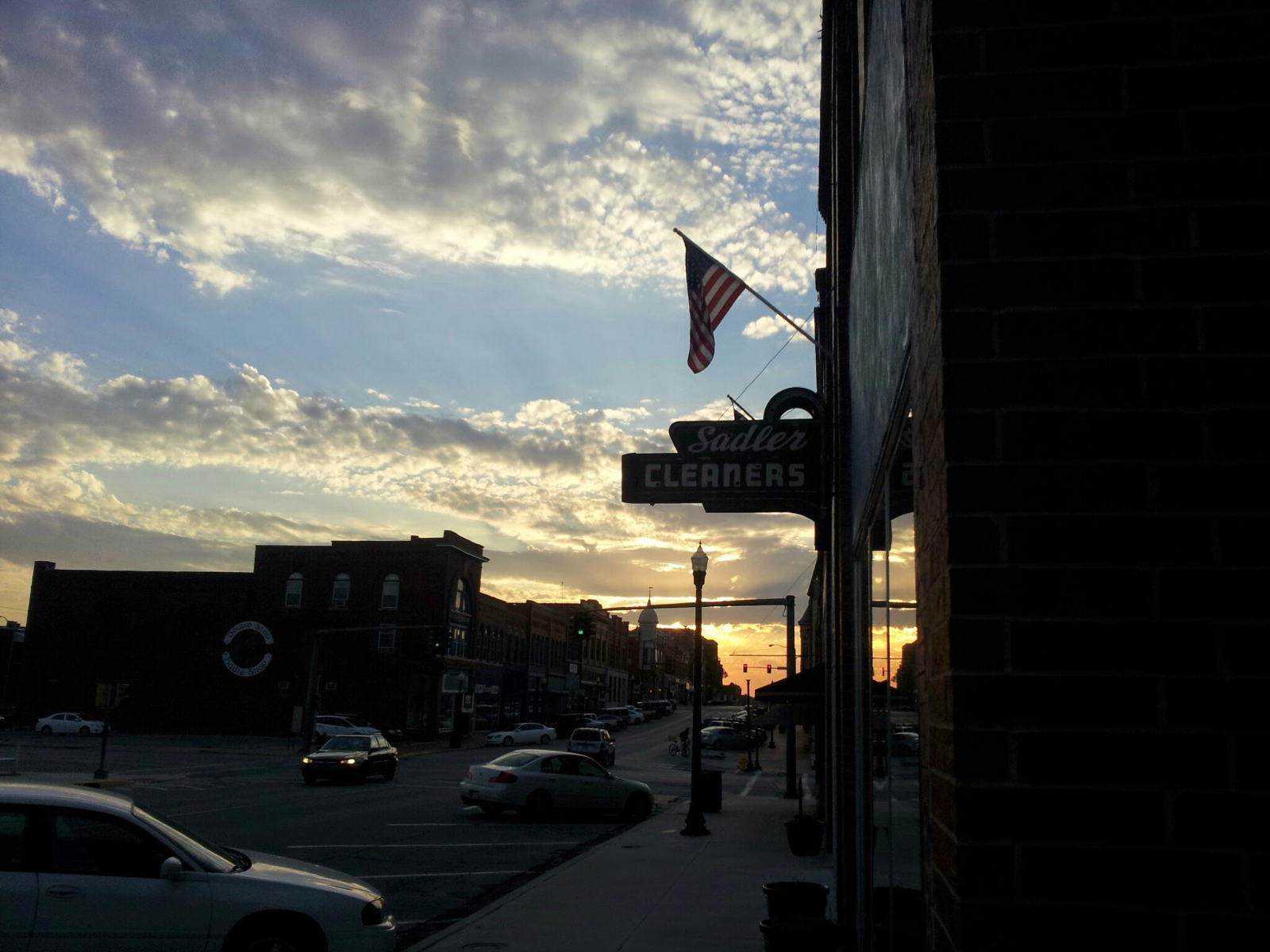 news
Gov. Stitt Unveils Plan to Reopen Oklahoma
"From the beginning it has been my intent to protect the health and lives of Oklahomans, especially our vulnerable populations, and mitigate the impact to Oklahoma's economy and get Oklahomans safely back to work," said Gov. Stitt. "We have put together a group of industry professionals from across our state, and they have been working with my Governor's Solution Task Force and our health advisors to develop a way to get back open safely. As we begin to responsibly implement this measured response, we will continue to prioritize the safety of Oklahomans and base all decisions on the data in our state."
The governor said that under current White House guidelines Oklahoma has met all necessary criteria to begin proceeding to a phased opening, including a downward trajectory of documented cases and the ability to treat all patients without crisis care. Similar to the White House guidelines, the OURS plan is a three-phased approach to open Oklahoma's economy back up beginning April 24, 2020.
In the first phase, starting on April 24, personal care businesses could reopen for appointments only if they adhere to strict sanitation protocols and are in communities that do not have more restrictions in place. This includes: hair salons, barber shops, spas, nail salons, and pet groomers. These businesses must maintain distance between customers and encourage customers to wait in their car until it is time for their appointment to avoid congestion in the lobbies or entrances. Also on April 24, State parks and outdoor recreation areas could reopened.
Starting on May 1, restaurant dining rooms, movie theaters, gyms and sporting venues can reopen statewide if they adhere to strict social distancing and sanitation protocols. Places of worship can reopen if they leave every other row or pew open and adhere to CDC-recommended social distancing and sanitation protocols, plus the recommended guidelines from the Oklahoma Department of Commerce. Also on May 1, Tattoo Parlors can reopen for appointments only and must adhere to sanitation protocols and social distancing protocols for distancing between customers and visitors.
If Oklahoma's hospital and incident rates remain manageable for 14 days after that, the State will move to Phase 2 on May 15. Under the Phase 2 guidelines, non-essential travel can begin to resume. Organized sports activities can reopen and operate under proper social distancing and sanitation protocols. Bars can operate with diminished standing-room occupancy, and under social distancing and sanitation protocols. Funerals and weddings can resume under social distancing protocols. Children's nursery areas in places of worship can reopen.
After 14 more days of encouraging hospitalization and epidemiological data, Phase 3 would begin. That would include such things as employers being able to resume unrestricted staffing of worksites, and summer camps (church and school) reopening. Stitt said additional details would be released concerning that phase at a later date.
Sttit cautioned that we will not move to each subsequent phase until the data tells us it is safe to do so.
The April 24 implementation included the provision that the businesses be"in communities that do not have more restrictions in place." This was to accommodate cities like Oklahoma City, Tulsa, Norman that instituted restrictions that are set to expire on April 30. Stitt said he was going to let some municipalities make some decisions before May 1, and then on May 1, move to phase one all across the state.
Democrat leaders were critical of the plan to reopen. House Minority Leader, Emily Virgin (D-Norman) said:
"The governor's decision to reopen Oklahoma businesses early comes from a place of fear, and it is understandable for him to be worried about the long-term economic effects of this pandemic. However, in this time of uncertainty, it is crucial not to make decisions hastily and out of fear but out of fact."
Senate Democratic Leader Kay Floyd (D-Oklahoma City) said:
"Oklahoma Senate Democrats have major concerns with Governor Stitt's plan to begin phasing out some COVID-19 business restrictions. Acting prematurely, before we have adequate testing and contact tracing in place and before Oklahoma is in compliance with Centers for Disease Control guidelines on reopening, places public safety at risk. We must proceed carefully with a balanced approach."
The Oklahoma Council of Public Affairs (OCPA) is a free-market think tank that works to advance principles and policies that support free enterprise, limited government, and individual initiative. OCPA president Jonathan Small praised the decision:
"For tens of thousands of Oklahomans, their lives, health and livelihoods have already been negatively impacted by these shutdowns. By taking this first step to begin reopening Oklahoma, Gov. Stitt has helped limit these negative impacts and ensured that Oklahoma has a brighter future," said Small.